The Google Mentors' Business Books for Startups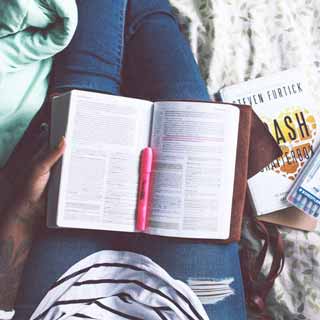 With a huge growth in business books and zero time to spare when running your startup, it's overwhelming to know which business books are worth your time. That's why we have teamed up our fellow mentors at the Google Launchpad Startup School to answer the question 'What business books should be on a startups reading list?'
Best books for startups
'The Compound Effect' by Darren Hardy

Darren Hardy is behind the hugely successful 'Success' magazine and is a product of his own principles which are founded in that, small seemingly inconsequential routine changes to eradicate the negative and incorporate the positive, when mastered on a consistent basis, have a significant compound effect. It's a great book to start you off, especially if you're concerned how to find time for reading this business book list, as just by reading 10 pages a day, this book is mastered in two weeks! Get the book, get the audio, or download the book, or just get this book in your life!
'Ego is the enemy' by Ryan Holiday

Ryan Holiday, a Google advisor, explores the difficulties we create for ourselves in life proposing that it is ego that impedes learning and talent cultivation by blinding us to our faults and making recovery from failure more difficult. Read this book to conquer your ego and achieve power through the inspiration stories of William T Sherman and Eleanor Roosevelt
'The mom test: How to talk to customers and learning if your business is a good idea when everyone is lying to you' by Rob Fitzpatrick

This short book is a must read for idea stage tech entrepreneurs seeking product market fit. The author, Rob Fitzpatrick, is a tech entrepreneur himself, and supports EU accelerators in delivering better startup education programmes. Having bankrupt three companies, and built global products used by brand such as MTV and Sony, he has walked your path.
Pitch Anything: An innovative method for presenting, persuading, and winning the deal' by Oren Klaff

Learn the science behind creating and pitching to investors and clients. It uses a STRONG methodology:
Setting the frame
Telling the story
Revealing the intrigue
Offering the prize
Nailing the hookpoint
Getting a decision
Apply the tactics and strategies to engage and persuade your audience and you'll have more funding than you thought possible. Oren Klaff has used this methodology and successfully raised over $400 million. Who are we to argue?
'Sprint: How to solve big problems and test new ideas in just five days' by Jake Knapp

Sprint, a New York Times best seller is a behind the scenes look at the five-day process used by Google Sprints with some top startups including Slack, Flatiron Health, and Foundation Medicine. Jake Knapp created and lead the Sprints at Google. Billed as a book for startups or a Fortune 100 company, this book is for those that want to build better products, faster.
'Mental models: Aligning design strategy with human behaviour' by Indi Young

A mental model is a visual depiction of the audience behaviour from root motivations to supporting matching behaviours with the sweet spot being where support and behaviour align. The book offers a systematic approach to user-centred design methodology grounded firmly in common sense.
'The Lean Startup' by Eric Ries

No entrepreneur's reading list could be complete without this essential. Lean startups is an attitude, a way of working, stripping out the non-essentials, whilst still going big. It ultimately answers the question 'How can we learn more quickly what works, and discard what doesn't?'. It's a code of work that we prescribe to at the agency. Being lean and agile is essential for startups to succeed in a business landscape riddled with risk.
'Lean customer development: Build products your customers need' by Cindy Alvarez

Staying on the lean theme, Cindy Alvarez breaks down customer development into five steps, whilst maintaining a pragmatic, approachable and above all fast approach. The five steps are:
Forming a hypothesis
Finding potential customers to talk to
Asking the right questions
Making sense of the answers
Figuring out what to build to keep learning
If you need to validate your idea to find out what your customers want and are willing to pay for, read this book.
Ready to power up your reading? We are too! For 2017 we set ourselves the challenge to read one book every two weeks focusing on growth, mindset, entrepreneurship, and success. Join our Eye catcher's year of reading group to collaborate in discussions as we read the books together. The team here at eye catcher has already been very busy putting together their list.
Prefer a lean reading solution? Sign up for our free Visionary World publication and get our review of 'Book of the month' delivered straight to your inbox along with Expert News and Trends in Health Tech and Startup Life.
Got a book suggestion that has helped your startup? Comment with your story, we'd love to hear it! Think your team would benefit from reading these books, then share this list with them!